March 13th, 2007
March 1st, 2007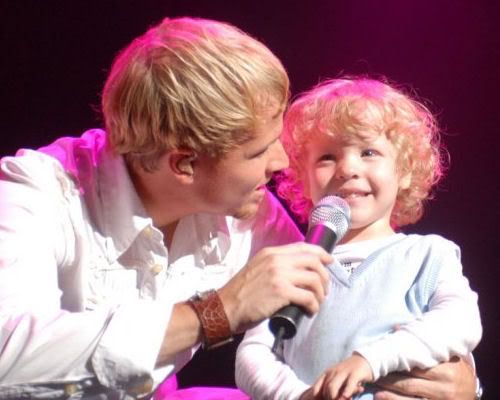 IS THAT NOT THE CUTEST THING YOU'VE EVER SEEN. i was going to go straight to bed after updating 365, but then i saw the new pics on brianlittrell.com and damn. cuteness overload. god, i love that family.
February 28th, 2007
In my world, Brian is in love with AJ
except when he's in love with Nick
. In this goofy world, though, he kind of likes Leighanne. And I have to admit that they look very cute here. I don't know what year these are from so if you do, let me know.
(
Neal Heston photoshoot
Collapse
)
Credit to blogdonick.com
February 21st, 2007
Yesterday morning found Brian in Nashville announcing the GMA Dove Awards Nominations (w/Natalie Grant) in which he picked up a nod for "Short Form Music Video of the Year - Welcome Home (You)" YAY BRIAN!!
The crowd sang Happy Birthday to him as one of the show's producers?? brought him a cupcake onstage.
He will also host these awards in April. (May airing date)
(
Here's_a_few_of_the_pics
Collapse
)
~~~~
Then it was off to LA LA Land ~
Where he spent the evening hosting the 15th Annual Movieguide Faith and Values Awards.
(
Here's_a_few_of_those_pics
Collapse
)
He looks like he had a great birthday!!!
Thanks to everyone who posted pretties here (or on their personal LJ's) to mark the event!
*hugs*
December 28th, 2006
I posted group pics from this shoot at
bsb_daily
. Here's Brian all by his lonesome. *g*
(
Sears photo shoot- May 1999
Collapse
)